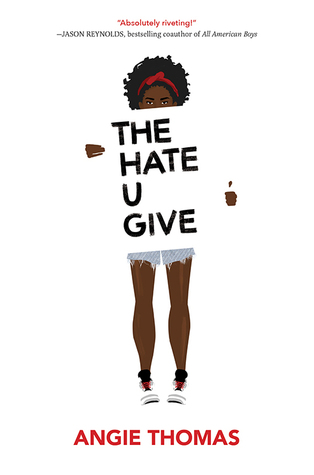 Starr is a black girl from a poor neighbourhood who attends a mostly white private school. She has different personas for her school life and her home life, the line between these personas blurs after Starr witness her friend's death at the hands of a police officer. 
The Hate U Give is a phenomenal book. This is such an important story; and extremely well written. I have so many feeling about this book and no words for them.
This book will make you angry, and it will make you cry. I lost track of how many times I had to put this book down in order to get my crying under control.
My Rating: 5/5